OneWeb is in the home stretch of a four-year launch campaign with two more missions — scheduled this week with SpaceX and later this month with NewSpace India Limited — set to give the company enough satellites to provide global internet coverage.
Forty more Florida-built OneWeb satellites are fastened to the top of a SpaceX Falcon 9 rocket for liftoff from Cape Canaveral at 2:13 p.m. EST (1913 GMT) Thursday. Halfway around the world, 36 OneWeb satellites are stacked on their deployment mechanism ready for integration with an Indian GSLV Mk.3 rocket for liftoff in late March.
OneWeb has launched 542 satellites to date on 16 missions aboard 13 Russian Soyuz rockets, two SpaceX Falcon 9s, and one Indian Geosynchronous Satellite Launch Vehicle. The SpaceX launch Thursday will bring that number to 582, and the GSLV Mk.3 flight later this month will bring the tally to 618 satellites.
OneWeb says it needs 588 satellites for global internet coverage. The architecture for the London-based company's first-generation constellation included 648 satellites, counting spares. But 36 spacecraft were left stranded at the Baikonur Cosmodrome in Kazakhstan after Russia's space agency suspended launch preparations for a Soyuz mission last March.
Russia's space agency refused to launch the mission for OneWeb after Western governments levied sanctions on Russia in response to the country's invasion of Ukraine last year. Officials from OneWeb do not expect to regain custody of the 36 OneWeb satellites at the Russian-controlled spaceport in Kazakhstan.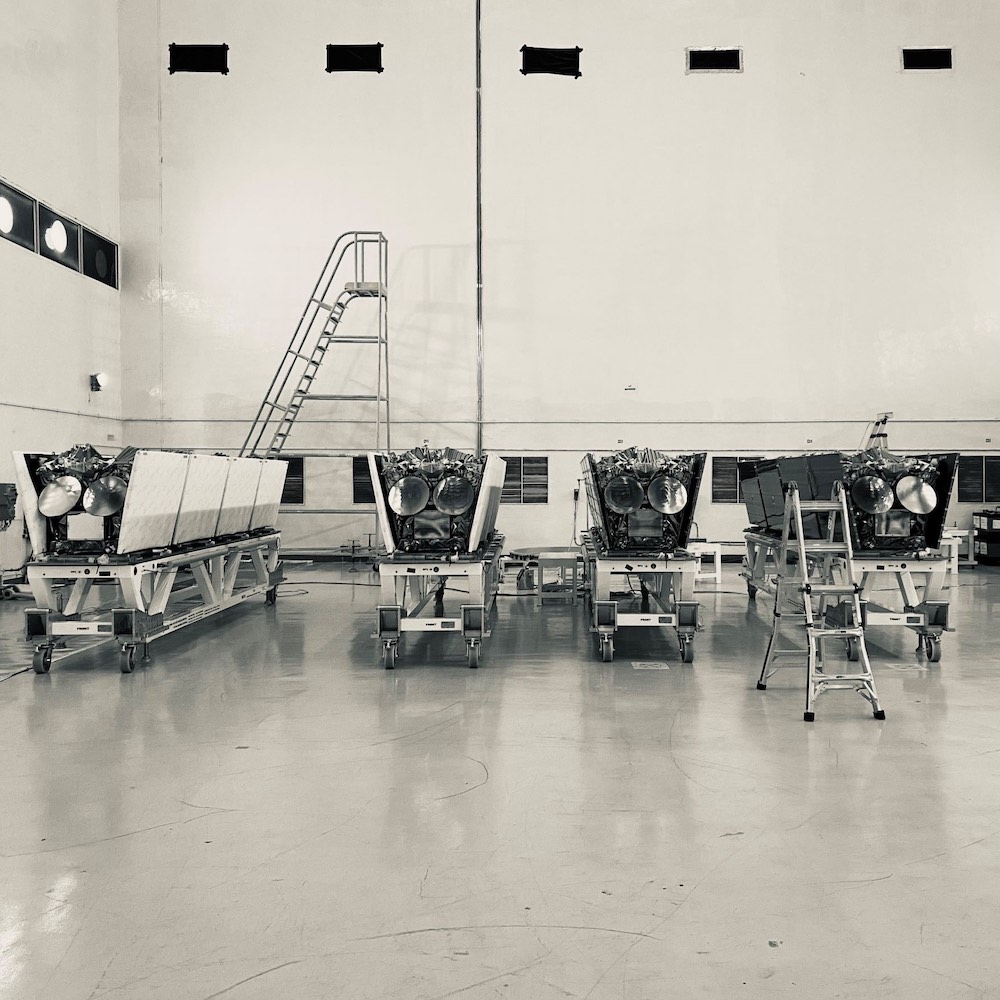 Massimiliano Ladovaz, OneWeb's chief technology officer, said last year OneWeb manufactured new satellites to replace the spacecraft impounded by Russia. A joint venture between OneWeb and Airbus, called OneWeb Satellites, built the first-generation spacecraft in a factory located just outside the gates of NASA's Kennedy Space Center in Florida.
The company has reported one satellite failure from the 542 spacecraft launched so far.
The satellites on the two OneWeb launches this month should be ready to begin commercial broadband service within a few months. Each launch deploys the OneWeb satellites into an orbit less than 400 miles (about 600 kilometers) above Earth. It takes several months for the OneWeb spacecraft to maneuver into their operational orbit at an altitude of 745 miles (1,200 kilometers).
The OneWeb satellites each weigh about 325 pounds (147.5 kilograms) at launch, and use xenon ion thrusters for in-space maneuvers.
The satellites are are designed to beam low-latency broadband internet signals to customers around the world. OneWeb is one of several operators either already launching large fleets of internet satellites, or planning to begin launches soon.
SpaceX has launched more than 4,000 Starlink internet satellites using the company's own reusable Falcon 9 rocket. OneWeb's tally is now at 542 satellites, and Amazon plans to launch its first two prototype internet satellites of a planned constellation of 3,236 spacecraft this year on the first flight of United Launch Alliance's new Vulcan rocket.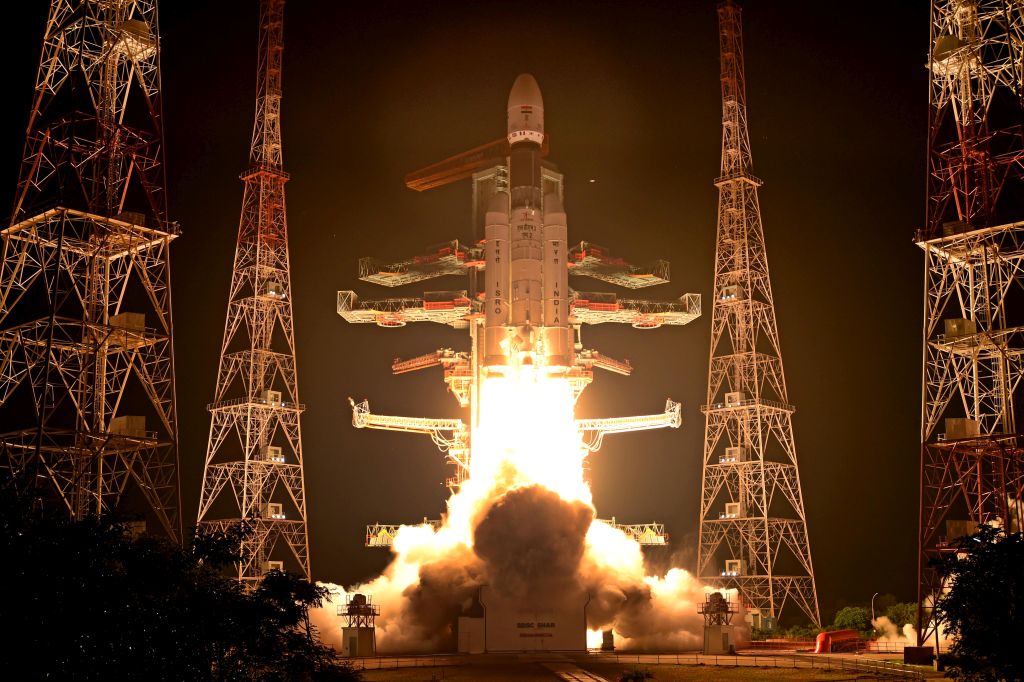 OneWeb began launching its satellites in February 2019. The first-generation constellation is spread into 12 orbital planes, and OneWeb says it has already started providing internet connectivity to internet service providers, businesses, and rural communities in high-latitude regions like Alaska, Canada, and Northern Europe.
Arianespace, the French launch service provider, was on the hook with OneWeb for six more Soyuz launches from the Baikonur Cosmodrome in Kazakhstan, including the launch that was set to take off last March.
Less than a month after Soyuz launches were suspended last year, OneWeb announced an agreement with SpaceX to launch some of its remaining satellites. OneWeb finalized a similar agreement with New Space India Limited, the commercial arm of India's space agency, for launches on Indian rockets.
The contract with SpaceX was surprising to many satellite industry watchers because OneWeb is an indirect competitor in broadband market. SpaceX sells Starlink service directly to consumers, while OneWeb sells to enterprises and internet service providers to provide connectivity for entire businesses or communities.
SpaceX has launched two of its three dedicated missions for OneWeb, successfully delivering 80 OneWeb satellites into orbit on two Falcon 9 rockets Dec. 8 and Jan. 9. India's GSLV Mk.3 rocket launched 36 OneWeb satellites Oct. 22, and NSIL's contract includes one more mission for OneWeb scheduled to take off before the end of this month.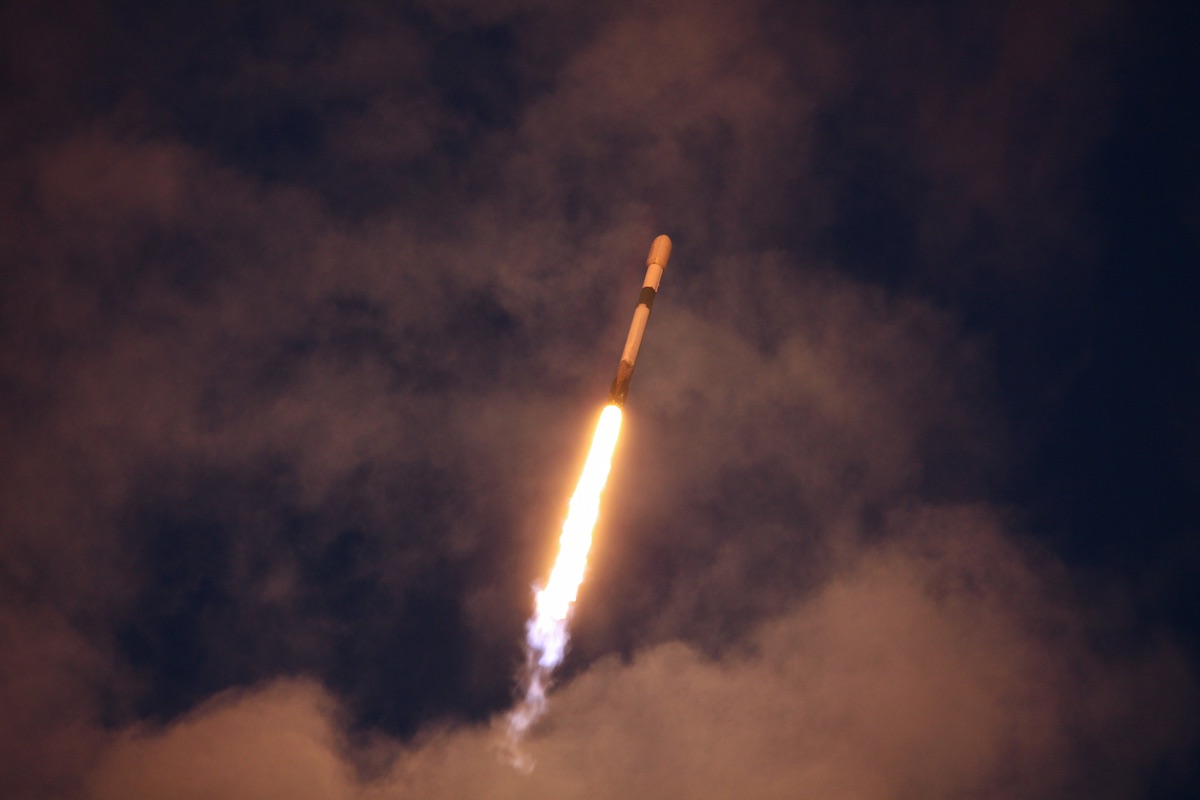 OneWeb has booked at least one more launch with SpaceX, a rideshare flight on a Falcon 9 rocket that will also launch five spare voice and data relay satellites for Iridium. OneWeb has not said how many of its satellites will on the rideshare mission later this year.
The switch in launch vehicles for OneWeb's remaining deployment missions was not the first hurdle the company has overcome. OneWeb weathered bankruptcy in 2020, and emerged under the majority ownership of Bharti Global, an Indian telecom company, and the UK government.
Founded by entrepreneur Greg Wyler in 2012, OneWeb is already planning an even larger constellation called Gen 2 that the company says could be ready for commercial service by early 2028. Pending the conclusion of the merger, Eutelsat's resources will help OneWeb finance its Gen 2 constellation. OneWeb's current shareholders include Bharti, the UK government, and the Japanese company Softbank, among others.
Email the author.
Follow Stephen Clark on Twitter: @StephenClark1.