Closing out five months on the International Space Station, two NASA astronauts, a five-time Japanese space flier, and a Russian cosmonaut departed the complex Saturday inside a SpaceX Dragon crew capsule, heading for a parachute-assisted splashdown in the Gulf of Mexico around 19 hours later.
NASA commander Nicole Mann, pilot Josh Cassada, Japanese astronaut Koichi Wakata, and Russian kosmonaut Anna Kikina will ride back to Earth inside the SpaceX crew capsule. They launched Oct. 5 from NASA's Kennedy Space Center in Florida on top of a Falcon 9 rocket, and docked at the space station a day later to begin their long-duration expedition operating science experiments and maintaining the 450-ton research outpost.
The mission, known as Crew-5, is the fifth operational crew rotation flight to the space station on a SpaceX Dragon spacecraft, operating under a multibillion-dollar contract with NASA.
Mann, Cassada, Wakata, and Kikina put on their custom-fitted SpaceX pressure suits and floated through the passageway into the the Dragon Endurance spacecraft early Saturday. After the crew members closed the hatch and took their seats, NASA and SpaceX ground teams gave a "go" for the capsule to undock from the space station at 2:20 a.m. EST (0720 GMT).
The Dragon Endurance spacecraft opened 12 hooks and fired thrusters to back away from the Harmony module of the space station. Additional burns with the craft's Draco thrusters put the capsule on a safe trajectory away from the orbiting research lab, setting up for a de-orbit burn at 8:11 p.m. EST Saturday (0111 GMT) to begin the scorching plunge back into Earth's atmosphere.
Splashdown under four main parachutes off the coast of Tampa, Florida, is scheduled for 9:02 p.m. EST Saturday (0202 GMT Sunday) to wrap up a 157-day mission at the International Space Station.
Undocking confirmed.

SpaceX's Dragon Endurance spacecraft is backing away from its docking port at the International Space Station, beginning the trip back to Earth for Nicole Mann, Josh Cassada, Koichi Wakata, and Anna Kikina after five months in orbit.https://t.co/STxngnMXFL pic.twitter.com/ArwhFaU7XJ

— Spaceflight Now (@SpaceflightNow) March 11, 2023
"To the teams at NASA and at SpaceX, thank you for an incredible expedition," Mann said a few minutes after undocking from the space station. "It has been your tireless effort and attention to detail that have helped make this mission successful.
"To the crew on-board the International Space Station, you've got it," she added. "Make us proud. We'll be following along with your mission."
Mann, born and raised in California, is a U.S. Marine Corps colonel and former F/A-18 test pilot. She is a member of the Wailacki tribe of the Round Valley Indian Tribes, and became the first Native American woman to fly in space.
"I'm really excited to hear the wind on my face, to smell the grass in the air, and to taste all the delicious food back on Earth," Mann said in a press conference last week.
Mann and Cassada will be hands-off for the Dragon spacecraft's ride back to Earth. The SpaceX crew capsule flew itself away from the station after undocking, and will use on-board computers to guide the flight back into Earth's atmosphere.
"Dragon is an incredible spacecraft," Mann said. "It is definitely next-generation. It's highly automated. We are thoroughly trained to take over in case of any type of emergency scenario, but in a nominal situation Dragon is quite capable for all the undokcing, the phasing, re-entry, and landing.
"So we will monitoring all the systems very closely, but we have complete faith in the Dragon spacecraft, in NASA and SpaceX, and we are looking forward to returning home safely."
Mann and Cassada, both members of NASA's 2013 class of astronauts, are wrapping up their first space missions. Wakata is in the home stretch of his fifth spaceflight, and Kikina is also ending her first voyage to low Earth orbit.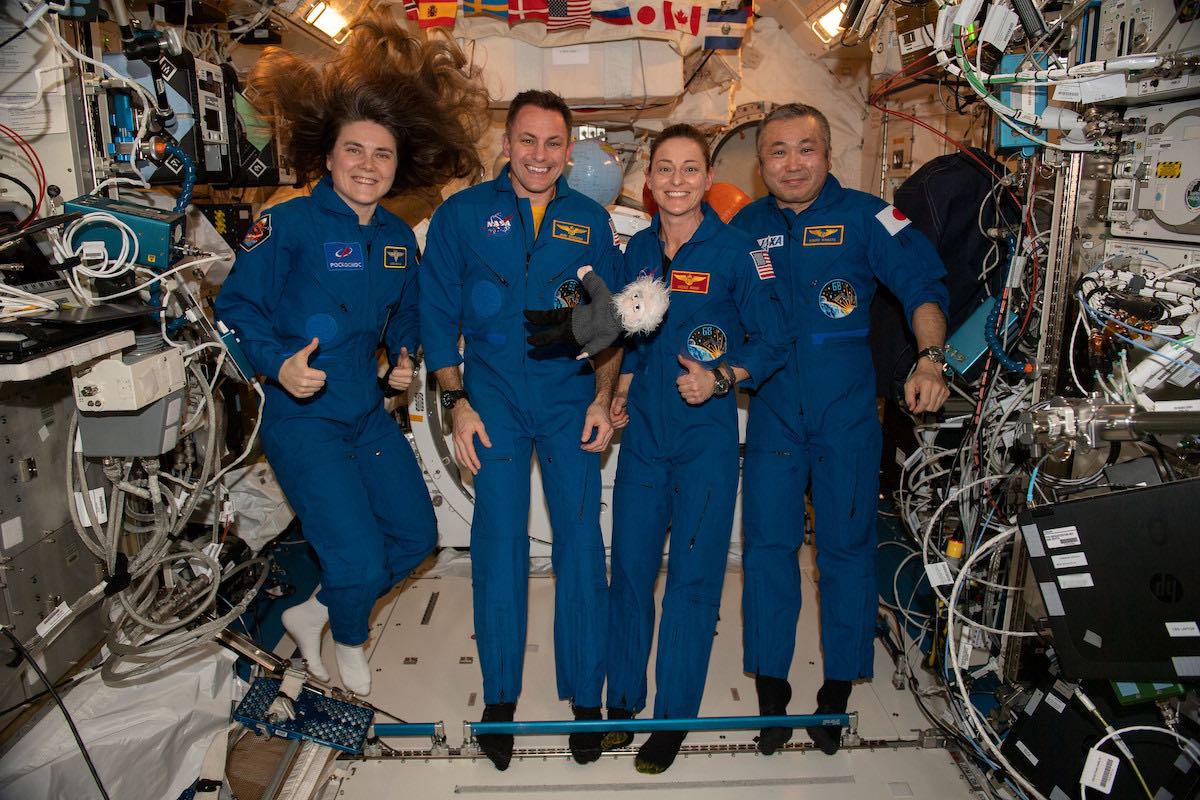 "I'm going to miss this opportunity," said Wakata, 59, who was selected as an astronaut by Japan's space agency in 1992, and flew in space for the first time on a space shuttle in 1996. "Each time I flew in space I thought this was going to be my last flight, but I was able to fly a fifth time, so I'm just a lucky person."
Wakata has visited the space station four times, first in 2000 on a 13-day space shuttle flight to help assemble the complex, then in 2009 for a four-month stay, in 2013 and 2014 for six months, then again for five months on the Crew-5 mission wrapping up this weekend.
"I was able to work on-boad the space station with the assembly phase, the three crew member stage, the six crew member stage, and now the seven crew member stage. and I really can feel the ISS is evolving, both structurally and physically, and also from a software standpoint.
"With the introduction of tablets, other applications, and software, the operation has become so much more efficient than when I first started to live on-board the space station in 2009, so station is evolving, and we are acquiring a variety of data for us to continue human space exploration, not only in low Earth orbit, but to the moon and Mars."
Kikina, the first Russian to fly to the station on a SpaceX Dragon spacecraft, said: "My expectations were realized, and I was happy to work on the station with these guys."
She worked in the Russian segment of the station, including tasks to activate and test the European Robotic Arm.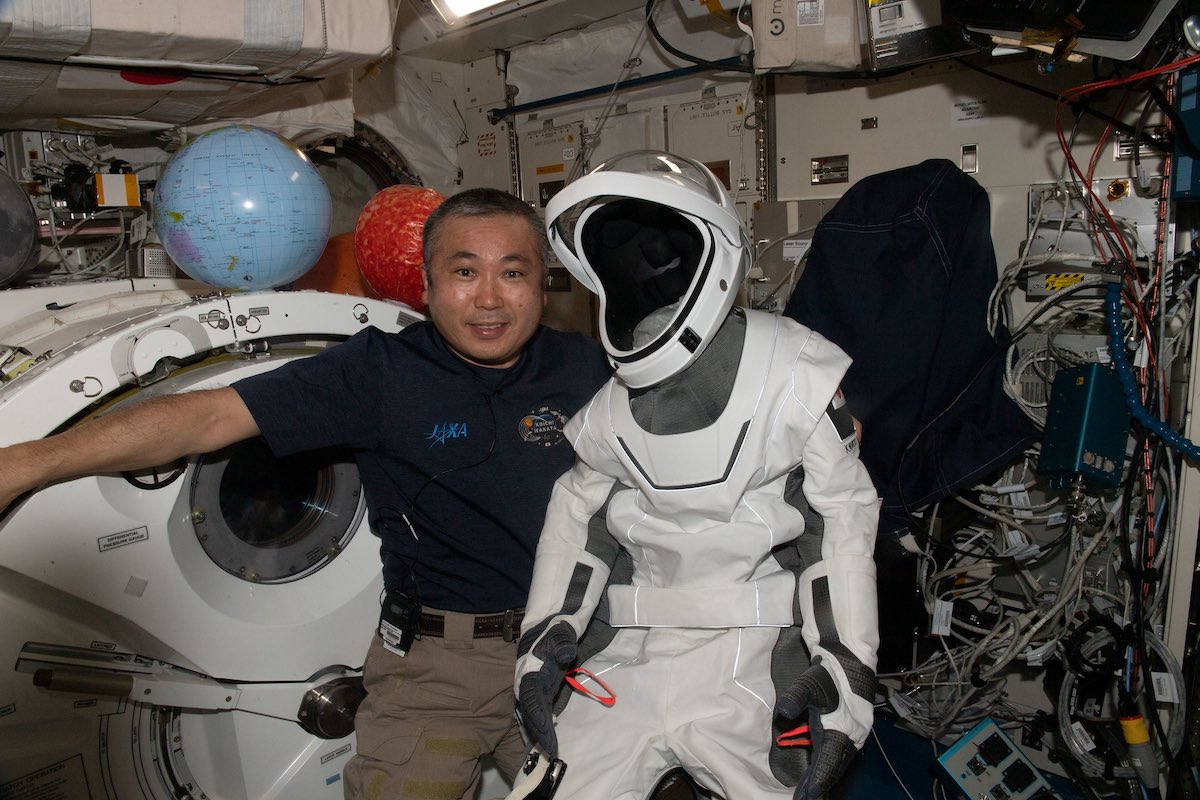 Before re-entry Saturday night, the Dragon crew capsule will jettison its disposable unpressurized trunk section, which holds the ship's power-generating solar arrays. The trunk will remain behind in orbit before eventually falling back into the atmosphere and burning up.
Flying on autopilot, the pressurized crew capsule will ignite four of its Draco thrusters for a deorbit burn lasting more than 11 minutes. The braking maneuver will allow the Dragon Endurance spacecraft to drop out of orbit. Earth's gravity will the capsule through the atmosphere, and temperatures outside the spacecraft will build up to 3,500 degrees Fahrenheit (more than 1,900 degrees Celsius).
Two drogue parachutes will deploy to slow the capsule's descent, then four orange-and-white main chutes will open to allow the capsule to splash down at a relatively gentle 15 mph (24 kilometers per hour).
A SpaceX recovery ship is on station at the splashdown zone to lift the Dragon Endurance capsule from the sea. Once the spacecraft is on the deck of the privately-owned recovery vessel, teams will help the astronauts out of the capsule to begin re-acclimating to gravity.
The departure of the Crew-5 astronauts wraps up an eight-day handover with their replacements on the Crew-6 mission, which launched on SpaceX's Dragon Endeavour spacecraft March 2 and arrived at the space station March 3. Commander Stephen Bowen, pilot Warren "Woody" Hoburg, Emirati astronaut Sultan Alneyadi, and Russian cosmonaut Andrey Fedyaev will live and work aboard the space station until late August.
Bowen's crew will share the station with Russian cosmonauts Sergey Prokopyev and Dmitri Petelin, and NASA astronaut Frank Rubio, who will remain at the station until later this year. Their stay was extended from their original landing date later this month after their Russian Soyuz spacecraft suffered a coolant leak in December, prompting Russia's space agency to launch a replacement Soyuz crew ferry ship last month.
The damaged Soyuz will undock from the station March 28 to head for landing in Kazakhstan, without any crew members on-board. Prokopyev, Petelin, and Rubio will return to Earth later this year on the replacement Soyuz that arrived at the station last month.
In the last few days, Rubio's custom-fitted seat liner was moved out of SpaceX's Dragon Endurance spacecraft into the newly-arrived Russian Soyuz MS-23 crew capsule. With his original Soyuz spacecraft damaged, Rubio would have accompanied Mann's crew back to Earth in the SpaceX capsule had an emergency required an evacuation of the space station.
SpaceX and NASA devised a way to fasten Rubio's seat liner in a cargo storage area inside the Dragon Endurance spacecraft, underneath the ship's four seats.
Prokopyev and Petelin would have rode back to Earth in the damaged Soyuz. With the fresh Soyuz docked at the station, all three crew members now have a healthy lifeboat to evacuate the station if needed.
Email the author.
Follow Stephen Clark on Twitter: @StephenClark1.