Relativity Space will try a third time to launch a 3D-printed rocket from Cape Canaveral Wednesday night, and weather forecasters predict a 95% chance of favorable conditions for the late-night test flight.
The three-hour launch window at Cape Canaveral Space Force Station opens Wednesday at 10 p.m. EDT (0200 UTC Thursday). Relativity Space will try to make history by launching the first 3D-printed, methane-fueled rocket into orbit, following two scrubbed launch attempts March 8 and March 11.
Delays and aborts are not uncommon in launches of new rockets. Relativity Space shifted the timing for the Terran 1 rocket from the afternoon hours until an overnight launch window for the next countdown Wednesday night.
Relativity Space got within a half-second of launching the Terran 1 rocket on the second launch attempt March 11.
The company said the countdown automatically aborted when a computer detected an apparent issue with the rocket's "stage separation automation" just a half-second before liftoff. Ground teams uplinked new software to the rocket to fix the glitch, then tried again to launch the Terran 1 rocket later in the launch window March 11. But the countdown stopped again at T-minus 45 seconds when computers detected a slightly low pressure in the second stage kerosene fuel tank.
Tim Ellis, co-founder and CEO of Relativity Space, said work to prepare for the next Terran 1 launch attempt primarily involved "software redline tweaks," referring to preset limits that, when tripped, would result in an automatic abort by the computer controlling the final moments of the countdown.
The mission is a demonstration for Relativity's Terran 1, a 110-foot-tall (33.5-meter) launcher designed to haul more than a ton of cargo into low Earth orbit. The Terran 1 is aimed at the commercial launch market for small to mid-sized satellites, making Relativity one of several privately-developed smallsat launch companies coming online in the last few years.
Relativity Space has nicknamed the Terran 1's test flight as "Good Luck, Have Fun." It won't carry any customer satellites, but will attempt to fly into a 124-mile-high (200-kilometer) orbit about eight minutes after liftoff from Cape Canaveral.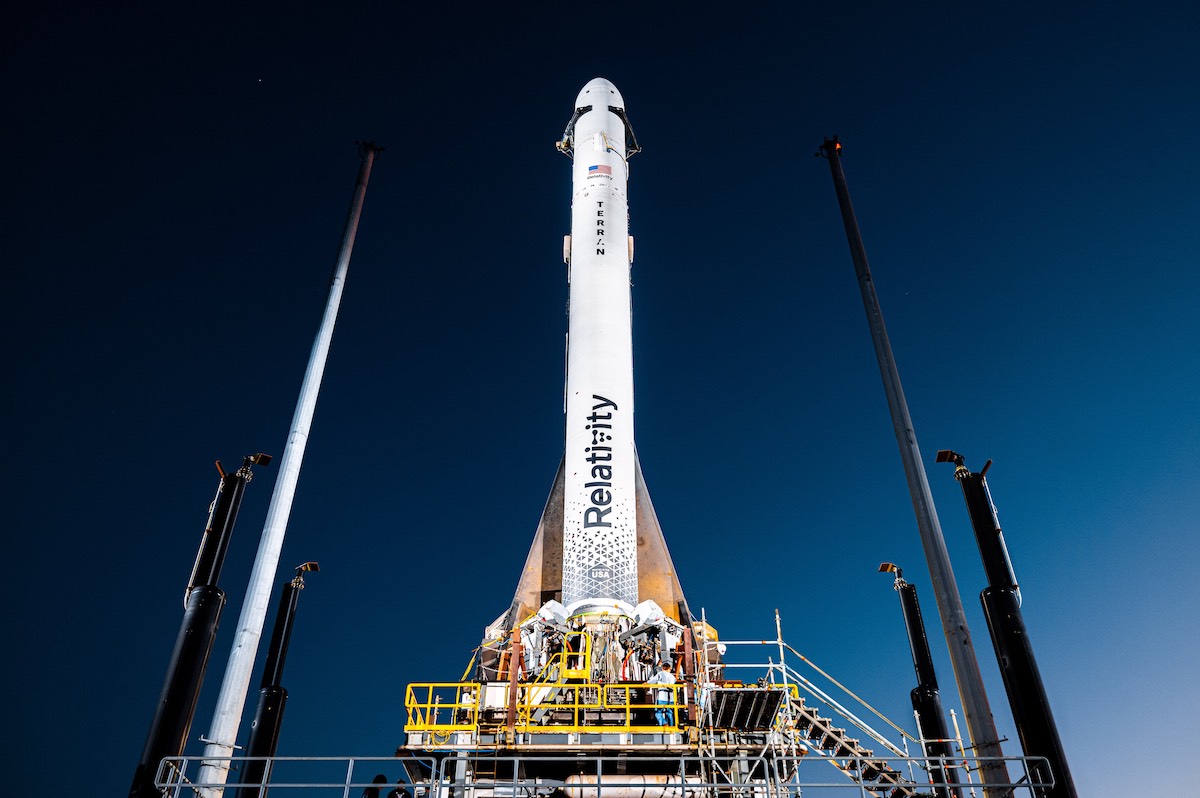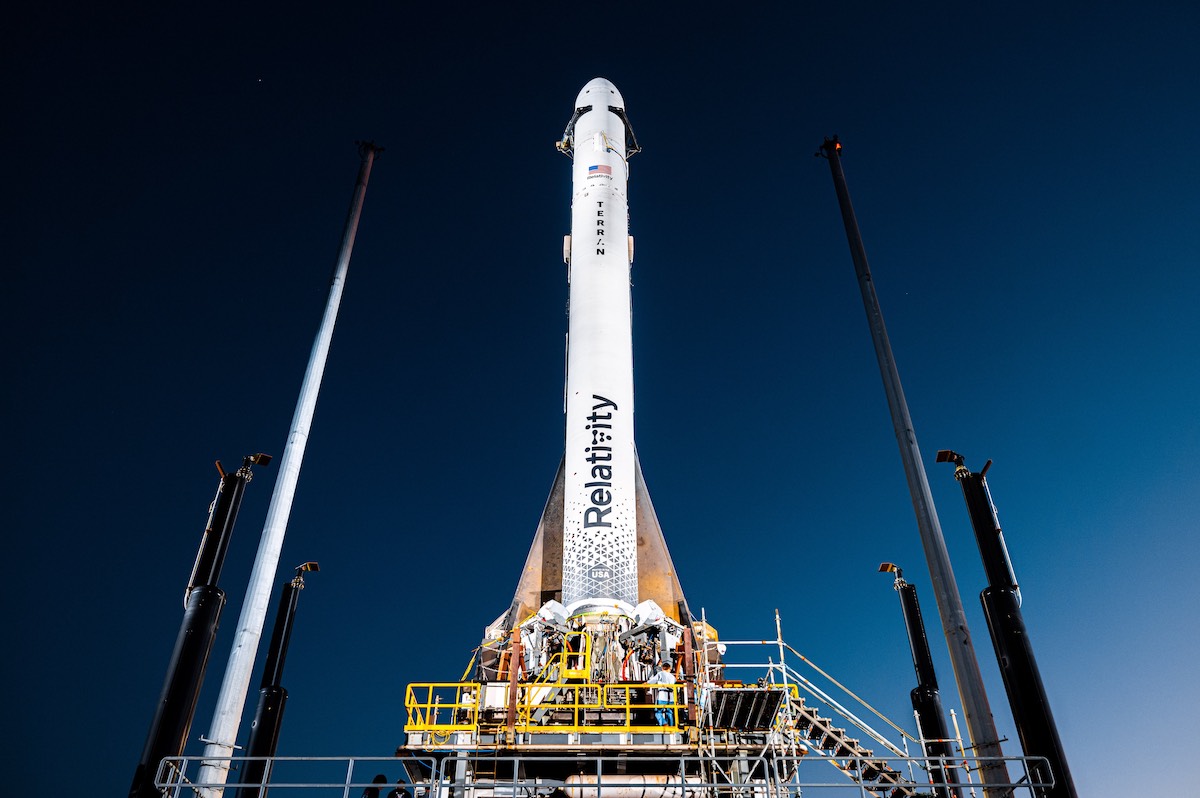 The U.S. Space Force's 45th Weather Squadron predicts a mostly clear sky, mild temperatures, and breezy conditions Wednesday night at Cape Canaveral.
"Favorable weather looks to be in place for the launch attempt Wednesday night," the weather team wrote in a forecast issued Tuesday. "Expect partly cloudy skies in the area so there is a slight concern for the cumulus cloud rule, but the overall coverage should diminish through the late afternoon and early evening hours tomorrow."
Forecasters at Cape Canaveral also expect a 95% chance of good weather for SpaceX's next mission, set for Friday at 11:33 a.m. EDT (1533 UTC) with another batch of Starlink internet satellites. The Falcon 9 rocket will take off from Space Launch Complex 40 at Cape Canaveral Space Force Station to begin SpaceX's 20th mission of the year.
Email the author.
Follow Stephen Clark on Twitter: @StephenClark1.