United Launch Alliance (ULA) just took its brand-new rocket out to the pad for the first time ever.
On Thursday (March 9), ULA rolled its first Vulcan Centaur rocket from the Vertical Integration Facility (VIF) to Space Launch Complex-41 at Florida's Cape Canaveral Space Force Station. 
The move is part of the prep work for Vulcan Centaur's debut liftoff, which is targeted for no earlier than May 4. At the pad, ULA is conducting a series of "pathfinder tests" to assess the performance of the heavy-lift rocket's first and second stages, its huge launch platform and ground support systems, among other equipment.
Those tests include fueling trials, which have already begun.
"The #VulcanRocket fueling demonstrations start at Cape Canaveral today by loading liquefied natural gas (LNG) and liquid oxygen into the first stage. These tests will also verify countdown steps, procedures and timelines for the inaugural launch. #CountdowntoVulcan," ULA tweeted on Friday (opens in new tab) (March 10).
Related: United Launch Alliance's 1st Vulcan Centaur rocket arrives in Florida for debut flight
Vulcan Centaur won't stay at the launch pad all the way through its May 4 liftoff attempt. After the current testing wraps up, ULA will roll the 202-foot-tall (62 meters) rocket back to the VIF, where additional work will be done, including integration of the payloads and their protective fairing.
There are a handful of payloads on the debut flight. The main one is Peregrine, a robotic moon lander built by Pittsburgh-based company Astrobotic.  
Also going up are two demonstration satellites for Amazon's planned Project Kuiper internet constellation and a memorial capsule provided by space-burial company Celestis.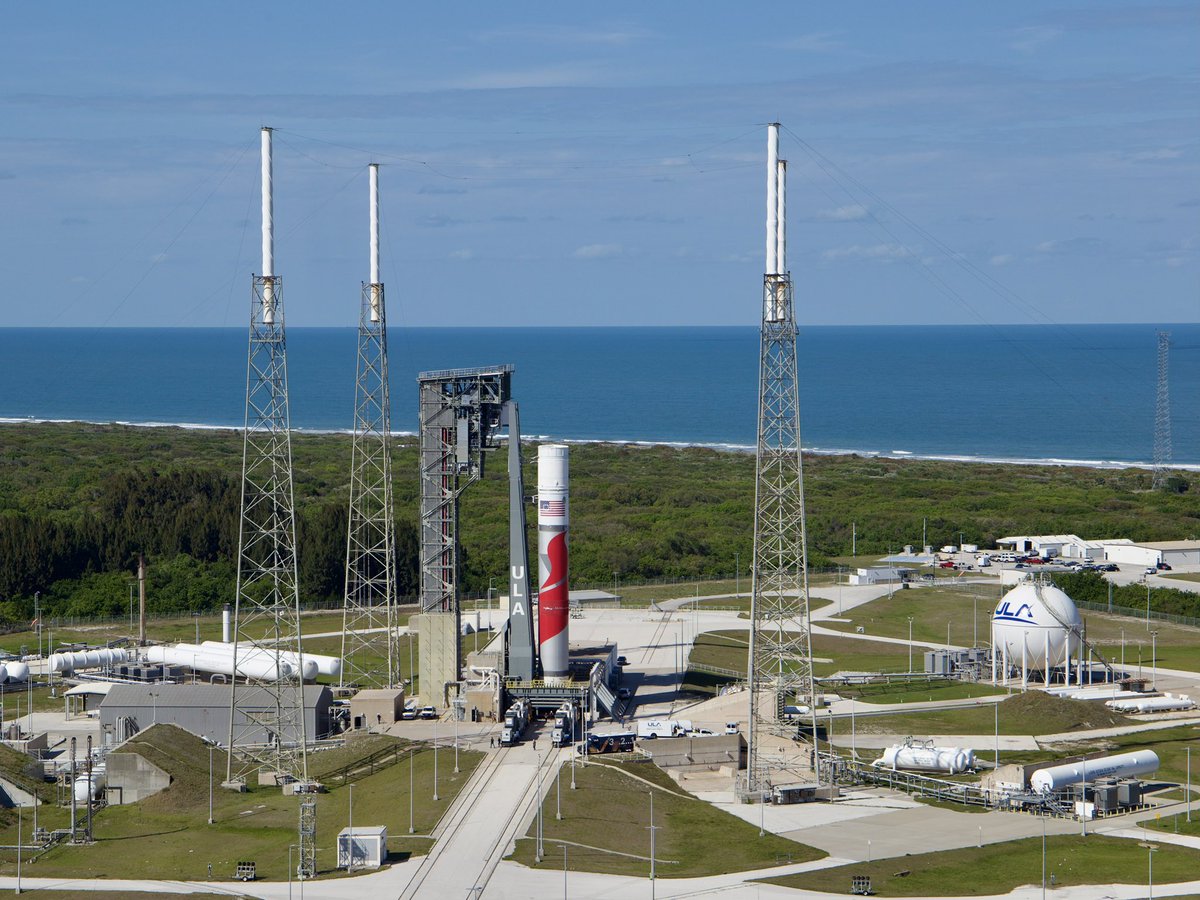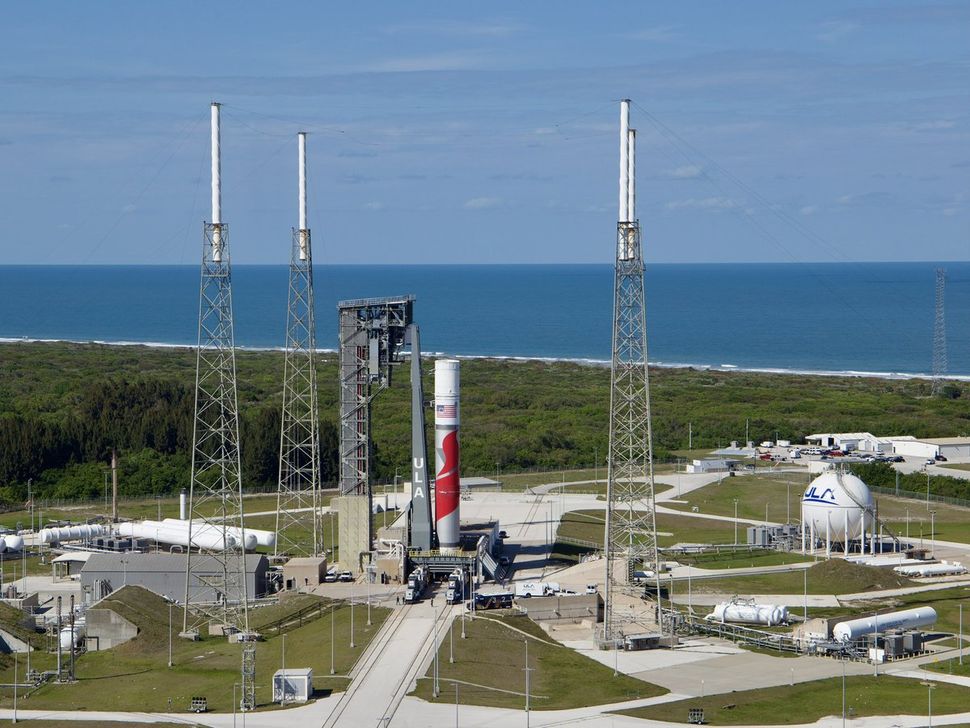 ULA has big plans for the Vulcan Centaur; the new rocket will replace both of the company's currently operational launchers, the Atlas V and the Delta IV Heavy.
In its burliest configuration, which features six attached solid rocket boosters, Vulcan Centaur will be able to deliver 60,000 pounds (27,200 kilograms) of payload to low Earth orbit (LEO), according to its ULA specifications page. (opens in new tab) (The vehicle flying the debut mission will have two solid rocket boosters.)
That's comparable to the lift capacity of the Delta IV Heavy but considerably greater than the most powerful variant of the Atlas V, which can loft 41,570 pounds (opens in new tab) (8,850 kg) to LEO.
The first Vulcan Centaur vehicle cuts quite a dashing figure on the pad, but it's unclear if its descendants will have the same look. The striking white, silver and red livery may or may not be a special design employed only on the debut launch, according to ULA CEO Tory Bruno.
"Depends. Should we do it again?" Bruno tweeted on Friday (opens in new tab), in response to a follower who asked about the livery. 
Mike Wall is the author of "Out There (opens in new tab) (Grand Central Publishing, 2018; illustrated by Karl Tate), a book about the search for alien life. Follow him on Twitter @michaeldwall (opens in new tab). Follow us on Twitter @Spacedotcom (opens in new tab) or Facebook (opens in new tab).